Private Yoga
I love working with clients on an individual basis. Its a great idea for those just beginning their yoga journey to get a sense of the foundations in an environment that is more conducive to study than your typical group class. Private sessions can also help experienced practitioners to dive a little deeper into the mechanics of the movement, and to give personal and specific instruction as necessary.
Private Yoga focused sessions are a great chance for students of all levels and abilities to learn at their own pace, outside of the setting of a group class, where the format and rhythm can be less than ideal for in depth experiences and learning.
Movement & Manual Therapy
Working one on one with clients, Sensei Derek incorporates manual therapy and movement practices to help clients to unpack and resolve pain and ongoing movement challenges. Session typically mix hands on work with mat based exercises.
We approach movement desires, challenges, questions from a biomechanically informed standpoint and help clients to truly inhabit their bodies as a path to growth and healing. We will incorporate movement, prop based work, self myofascial work - anything in the toolbox really - to get people into deep experiences of their bodies.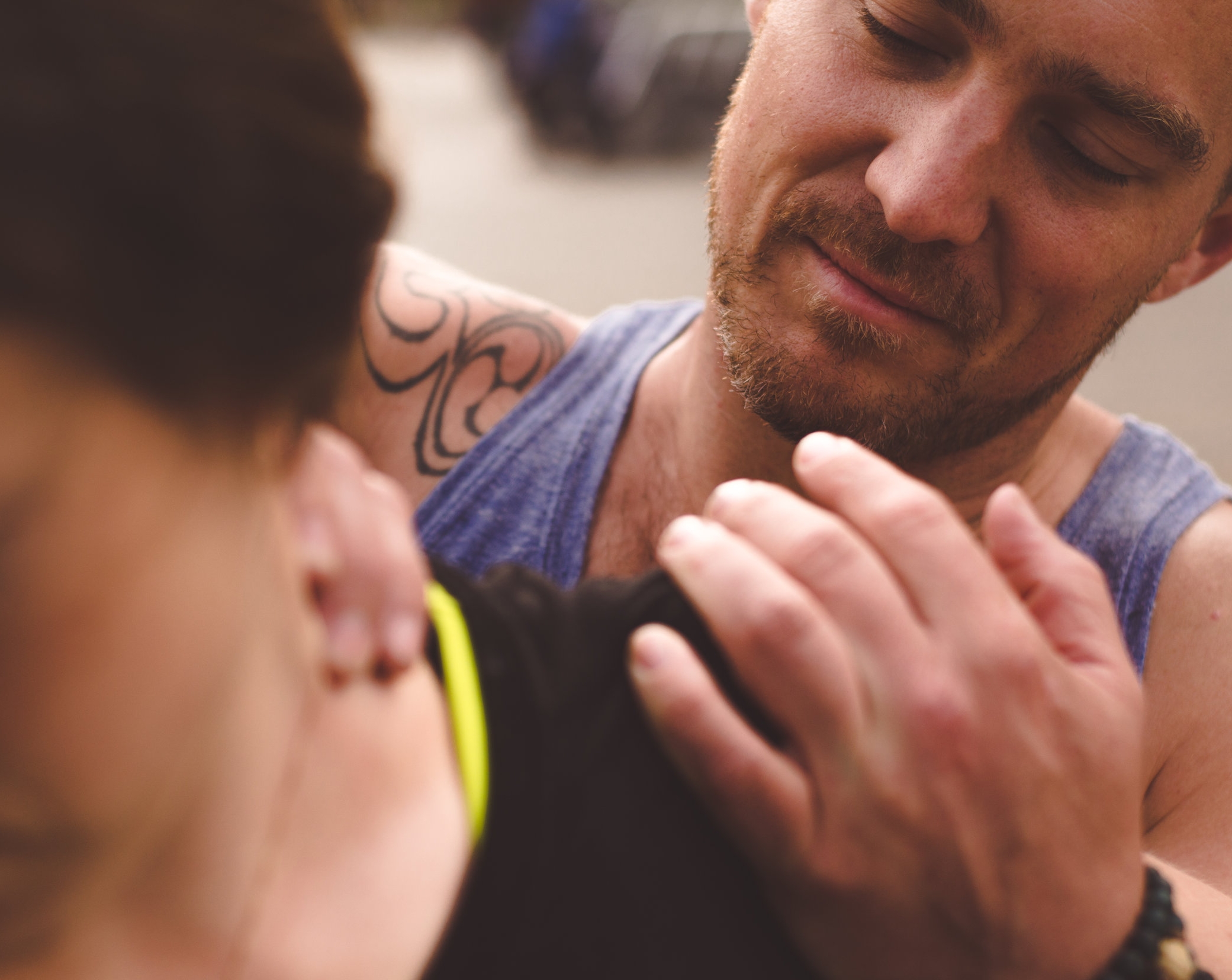 Sensei Derek incorporates his training of integrated alignment and facial release, along with various other therapeutic modalities to create a form of bodywork that is both healing and rejuvenating. Specific acute issues can be addressed, or the sessions can be used to bring mobility and ease to the body as whole.
Derek also works on a deeply energetic and consciously aware level, allowing the process to be one of healing in multiple fields. With each client and session we are able to taylor the work to handle exactly what needs to be focused on, and in doing so, provide the most benefit to each individual.